EVENTS
Member Log In
Access our library of articles, videos and proceedings for members only.
2016 Eastern Region Conference: Sep 21 - 24
21 September 2016 - 24 September 2016
The Yankee Way: Questioning, Learning & Sharing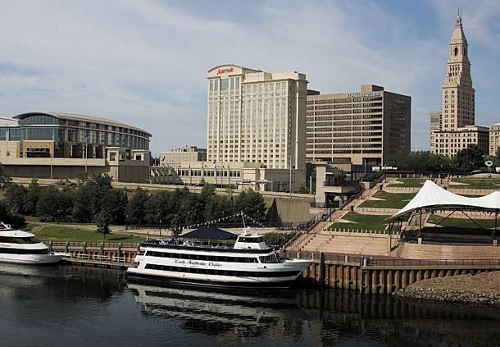 Join us in Hartford, Connecticut for the 2016 IPPS Eastern Region Conference. The conference program offers topics on plant production with a Yankee "know-how" flair. There will be panel discussions and speakers will take questions and comments during their talks.
There will be tours on three of the four conference days giving you ample opportunity to learn something new! The full day pre-conference tour on Wednesday, September 21st will allow you to tour the fantastic plant collections of The Arnold Arboretum and Mt. Auburn Cemetery. We will enjoy two half-day conference tours this year and visit Broken Arrow Nursery, Summer Hill Nursery and Casertano Greenhouses & Farms on Thursday and on Friday will start with lunch at Prides Corner Farms and travel on to Canterbury Horticulture and The Plant Group. You are sure to pick up an innovative production or propagation tip from one of these diversified stops.
We will round out the conference with plant auctions, a poster session and time to socialize. Our host hotel overlooks the Connecticut River and is in easy walking distance to restaurants, bars and local Hartford attractions.
HOTEL RESERVATIONS
Our host hotel is the Marriott Hartford Downtown
Call 1-877-901-6632 by Sept. 2nd: be sure to mention IPPS or click HERE to reserve your hotel room online.
The hotel is 15 miles south of Bradley International Airport (BDL). Bus service downtown is $2, taxi service is $44 and Uber is $17-$22.
REGISTRATION
You may register daily or for a three or four-day package. Please note: maximum of two daily registrations allowed. REGISTER BY SEPTEMBER 7TH AND SAVE $25!
REGISTER & PAY ONLINE HERE or DOWNLOAD A REGISTRATION FORM HERE TO COMPLETE AND RETURN BY FAX OR MAIL WITH YOUR PAYMENT.
POSTER SESSION
You are invited to prepare a poster for the Hartford conference. We love to see ideas shared about plant propagation and plant production and scientific posters are always welcomed. For folks new to poster creation, HERE is a great, easy-to-follow tutorial.
Authors must submit a registration form indicating their intent to present a poster by September 9th – click HERE. Maximum poster size is 4 ft. x 4 ft.; push pins will be available. Posters may be shipped to the conference, to arrive by Monday, September 19th, if you are unable to attend. Ship to: Mike Emmons, Prides Corner Farms, 122 Waterman Road, Lebanon, CT 06249.
Again this year! You may e-mail your poster to us and we'll have it printed and transported to the conference for you – doesn't get much easier than that! Send your file to: David.Kidwell-Slak@ars.usda.gov by September 9th to take advantage of this offer.
AUCTION DONATIONS NEEDED
IPPS Eastern Region conference auctions offer fun, friendly competition with the lure of scoring an extraordinary plant, signed horticultural book or other special item. We need your donations of unique, new and rare plants. We request plants in quantity of one per variety unless intended to be offered as a group.
Non-plant items such as books, caps, artwork, gift certificates or something special from your neck of the woods are also welcomed. Please take a moment before September 19th to complete a quick online form for each item you would like to donate: click HERE.
This year, the silent auction will open for bidding at 5:30p.m. Wednesday, September 21st during the Welcome Reception. Bidding will continue during the mornings on Thursday and Friday and end at the conclusion of the cocktail hour from 6:30-7:30pm on Friday evening followed by dinner and the live auction.
Please bring your items to Marriott D&E on the third floor of our host hotel, the Marriott Hartford Downtown as you arrive for the conference. If you are unable to transport your donations with you to Hartford, you may ship them to arrive no more than a week before the conference starts to:
Bob Gaucher, IPPS Auction
Prides Corner Farms
122 Waterman Road
Lebanon, CT 06249
Questions?
Contact Bob Gaucher at Tel: 860-705-8583 or by E-mail: bgaucher@pridescorner.com
NEW PLANT FORUM
You are invited to introduce a new plant at the conference! In addition to new plant introductions, the new plant forum is also an opportunity to call attention to a species or cultivar that although not "new" is underappreciated, underutilized and worthy of wider use. Please notify Charles (ctubesing@holdenarb.org) by September 19th if you would like to present a new plant in Hartford. Each speaker is allowed 5 minutes with a limit of 3 images per plant to be shown during the New Plant Forum on Saturday, September 24th. Bring a written description of the plant for the Proceedings. New plants should have a source of propagules and patented plants can be shown if sublicensing is available. In keeping with the spirit of our motto To Seek & To Share, please consider participation in the New Plant Forum as a chance to share and not as an opportunity for commercialism.
Don't miss it – it's gonna be wicked good!
---