EVENTS
Member Log In
Access our library of articles, videos and proceedings for members only.
2017 Eastern Region Annual Conference: Grand Rapids, Michigan
11 October 2017 - 14 October 2017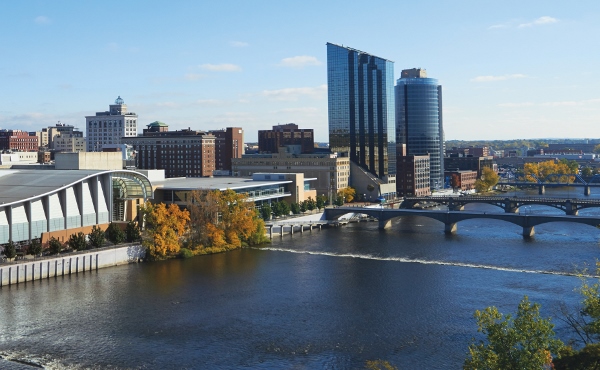 Being successful in the nursery industry takes more than plant production knowledge, it takes a solid background in business as well as a knowledge of environmental costs and benefits. Join us in Grand Rapids for great talks by leading growers and business professionals on how to: KEEP IT GREEN!
The four day conference consists of behind-the-scenes-tours to local nurseries & botanic gardens as well as an educational session that conveniently breaks into three types of green we care about: the Green Environment, Green Profits, & Green Plants. A poster session, plant auctions & time to socialize round out the event. Check out the full program HERE.

REGISTRATION IS OPEN!
Register online

HERE

or download a hard copy registration form HERE.
Student Scholarships available HERE.
HOTEL
Our conference hotel is the Holiday Inn Grand Rapids Downtown located at 310 Pearl St. NW, Grand Rapids, MI 49504. Tours will depart from and return to this property. The hotel is 15 miles from Gerald R. Ford International Airport (GRR). Transportation to the hotel from the airport is available via Uber or Lyft ($18-$30), via taxi ($34) or MetroCars. Parking at the hotel is FREE for registered guests!
Reserve your room by September 27th to get our group rate of $152 double/double or $167 king. Make your reservation online HERE or call 616-235-7611. If you do not use the special IPPS link and visit the hotel website instead (www.HIGRDT.com), you will need to enter the group code PPS to get our reduced rate.
GRAND VALLEY STATE UNIVERSITY EBERHARD CENTER
This year our welcome reception, educational sessions, poster session and auction will not be held at the conference hotel but at a facility very close by - the Eberhard Center. The Center is an easy five minute walk from the hotel but let us know if you will need assistance getting back and forth.
PRE-CONFERENCE TOUR, OCT 11
The Pre-Conference Tour will depart from the Holiday Inn Downtown in Grand Rapids and head south for a full day tour that will visit Rosebay Nursery, Midwest Groundcovers, Blue Horizon Nursery, and finally the serene and beautiful Richard & Helen DeVos Japanese Garden, the latest addition to the Frederik Meijer Gardens and Sculpture Park. We will return to the hotel in time to make the short walk to the nearby Eberhard Center for our kick-off event, the Welcome Reception.
CONFERENCE TOUR, OCT 12:
Join us as we tour three large scale nurseries based in West Michigan: Walters Gardens, Hortech and Spring Meadow Nursery. Enjoy a full day of behind the scenes tours while networking with colleagues old and new throughout the day. After the nursery tours, Spring Meadow's owner, Dale Deppe, welcomes you to his home garden along the picturesque Grand River. A tour of the grounds, which includes the largest collection of hydrangeas in the Midwest, will be followed by a fabulous dinner along the river.
EDUCATIONAL SESSIONS
Program Chair Brian Maynard, Plant Science Professor at the University of Rhode Island, has drawn on the wealth of horticultural knowledge at Michigan State University as well as the wealth of experience in the Michigan green industry and beyond to develop an educational program that will help you "Keep It Green". Check it out HERE.
Check out the downloads below for more!
---