Lions, Tigers and Plants – Oh, my! Cincinnati Zoo Area Meeting Recap
---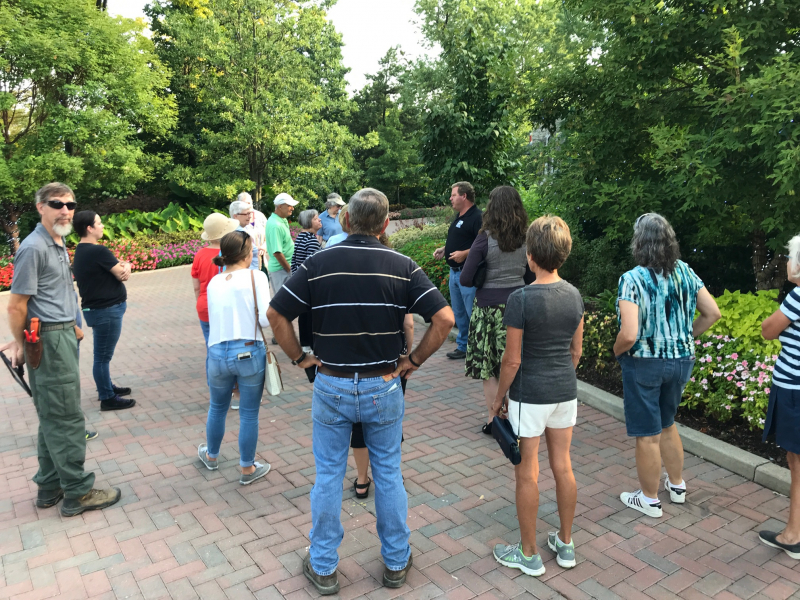 The IPPS Area Meeting held at the Cincinnati Zoo & Botanical Garden on August 20th attracted 40 eager attendees.Everyone enjoyed wide ranging talks from Rick Grazzini from Garden Genetics, Ben Hughes from AG 3, Steve Foltz from the Zoo, Brian Decker, and Valerie Pence and Meghan Philpot from CREW (Center for Research on Endangered Wildlife).
Folks also enjoyed great tours of the botanical gardens, CREW's cryogenic and tissue culture labs, and the beautiful mature specimens at Spring Grove Cemetery and Arboretum. Thanks to the Spring Grove crew who timed the tour just right to get the group back to their cars in the nick of time before a thunderstorm moved in.
Quite a few found themselves at the Taft Pour House afterwards to partake in pizza and beer and revel in the day's excitement. Special thanks to Decker Nursery, Natorp's Nursery, and Spring Grove Cemetery & Arboretum for generous sponsorships. AG 3 and Garden Genetics for sending wonderful speakers, and the Cincinnati Zoo & Botanical Garden for hosting!A special shout out to Scott Beuerlein for organizing the day.