Maynard Elected President
---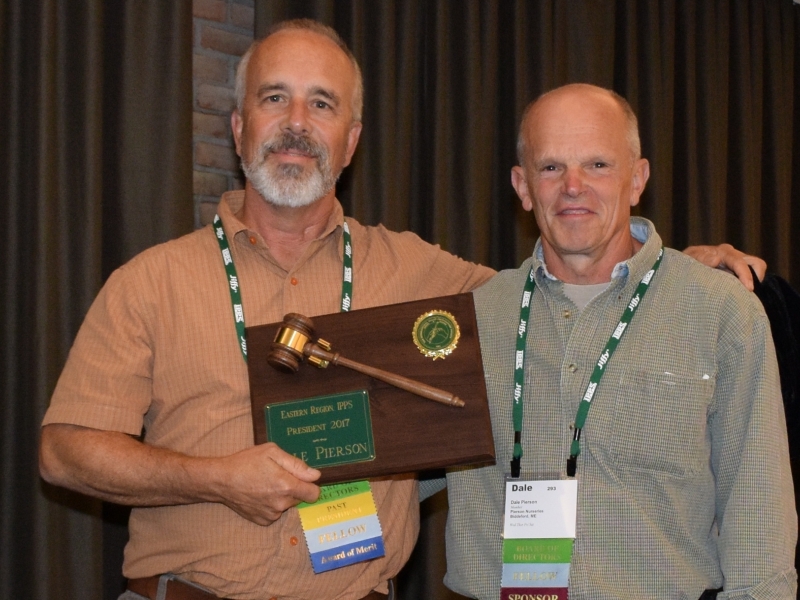 Brian Maynard (left) assumed the role of President of the IPPS Eastern Region following election at the region's Annual General Meeting held at the Grand Rapids conference last month. Brian is only the third Eastern Region member to serve this role more than once and the first in over forty years - a challenge he accepted with enthusiasm when asked.
A graduate of the University of Delaware (B.S.) and Cornell University (M.S., Ph.D.), Brian has taught and conducted research and outreach in horticulture at the University of Rhode Island for over 25 years. Brian joined IPPS in 1986 and has served on and chaired numerous committees. He led the Local Site Committee for two annual conferences in Rhode Island (1997 and 2010) and was honored as an IPPS Fellow in 2003. Brian first served as President in 2007-2008, and received the IPPS Eastern Region Award of Merit at the Hartford meeting in 2016.
Brian brings a depth of IPPS experience and dedication to the board, and wants to continue our recent success in promoting increased membership and outreach to young people and students. He has started reaching out to the other North American regions to develop an active dialog and sharing of ideas around membership and the future of IPPS in North America.