IPPS ER Annual Conference: Ontario, Canada
26 Sep 2023 - 29 Sep 2023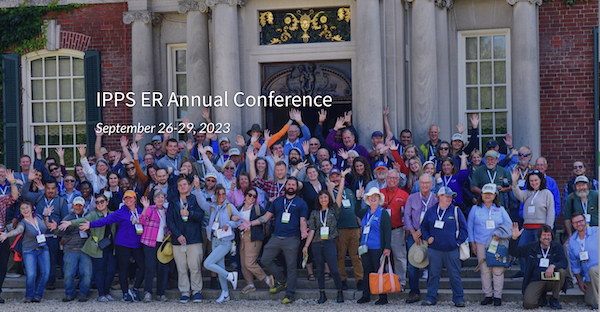 Ignite Your Horticultural Journey: Unleash the Power of the Annual Conference
Get ready for an extraordinary experience at the IPPS Eastern Region's Annual Conference! Brace yourself for four exhilarating days of reconnecting, recharging, and immersing yourself in the wisdom of industry legends. Space is limited, so register today!
IPPS ER 2023 Annual Conference
Sheraton Hamilton, Ontario, Canada
September 26-29, 2023 (Tuesday - Friday)
Monday, September 25, 2023
Board of Directors meeting: 2-7 pm
Tuesday, September 26, 2023
Pre-Conference Tour followed by Welcome Reception

Wednesday, September 27, 2023
Sessions and Tour

Thursday, September 28, 2023
Sessions and Tour

Friday, September 29, 2023
Last morning of conference; ends at noon

Click Here to Register and experience the horticultural adventure of a lifetime!
Click Here to review the Annual Conference website for the conference schedule, tours information, and speaker updates!

Knowledge Unleashed: Prepare to expand your horticultural horizons as you dive into a captivating lineup of educational sessions. Learn from the best in the business, uncovering groundbreaking techniques and industry secrets that will take your expertise to new heights.
Ontario's Horticultural Oasis: Embark on a remarkable journey through the vibrant horticultural community of Ontario. Join us for three extraordinary days of exhilarating tours, where you'll discover firsthand what makes this region a true horticultural paradise in North America.
Reconnect and Flourish: This is more than just a conference—it's a chance to reunite with fellow plant enthusiasts, forge lifelong connections, and reignite your passion for all things green. Surround yourself with like-minded individuals, share experiences, and celebrate the remarkable bond that unites us all.
Don't miss this golden opportunity to be part of an awe-inspiring event that will shape your horticultural journey forever. Mark your calendars, secure your spot, and prepare to be amazed. Let's unlock the extraordinary together at the IPPS Eastern Region's Annual Conference!
Please support our sponsors