ABOUT JOB SUBMISSIONS
IPPS members and representatives of their employers may submit job opportunities for posting on the IPPS Job Opportunities page.
The format must comply to our website layout. A single PDF not exceeding 500KB will be acceptable for download, or a link to the company's website.
The file must contain the job title, job location (city, state/province, country), description, contact information, and all other pertinent information.
Members can only advertise on the IPPS Regional website with whom they are registered with.
Postings are free of charge.
Acceptance and removal of job postings is at the sole discretion of the IPPS Executive Committee.
Eastern Region of North America Secretary: Stephanie Stockton
Customer Service Manager, North Creek Nurseries
Customer Service Manager, North Creek Nurseries, Landenberg, PA

Job Description: Maintain customer satisfaction by providing problem-solving resources. Perform
various operational and supervisory functions to ensure the effective function of the Sales Department
at North Creek by ensuring that prescribed schedules, policies, and procedures are followed.
Download Document
Visit Website
Send an email
IPPS ER Fondation Scholarship
IPPS ER FOUNDATION SCHOLARSHIPS: Apply by June 1

The IPPS Eastern Region Foundation is pleased again this year to offer academic scholarships! There are two $2,000 scholarships for students working towards a degree in a 2-year, 4-year, or graduate program in horticulture or a related field. Students must have completed at least two semesters (terms) by the end of the Spring 2022 semester. Successful applicants will be notified by August 2022.
Questions? Contact IPPS-ER Foundation Academic Scholarship Coordinator, Dr. David L. Sanford, 610-396-6161.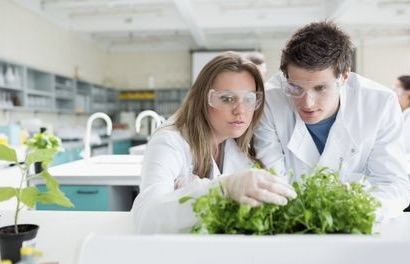 Visit Website
Send an email
Assistant Grower: Mt. Cuba Center
Mt. Cuba Center, Hockessin, DE
The Assistant Grower is responsible for performing all aspects of daily care and maintenance of a diverse collection of native plants in our greenhouse and outdoor nursery growing areas. They operate under the guidance of the Greenhouse & Nursery Manager. The Assistant Grower works efficiently on detail-oriented tasks to ensure plants are maintained to the high standard of Mt. Cuba Center. Emphasis is placed on data collection and organization of plant records in all phases of production. Rotational weekend and holiday work is required.
Visit Website
Propagator: Mt. Cuba Center
Mt. Cuba Center, Hockessin, DE
The Propagator is responsible for the propagation of all plants started at Mt. Cuba Center. This person schedules the activities necessary to process seeds, cuttings, and divisions. The Propagator works closely with the Greenhouse & Nursery Manager to create a schedule that produces plants in a timely manner for research, display, and other mission-based needs. This person manages the collection of all propagation data and develops protocols from the findings. The Propagator acts as a primary back-up to the Greenhouse & Nursery Manager to ensure continuity and effectiveness of operations. Rotational weekend and holiday work is required. This is a full-time, exempt, position.
Visit Website
American Landscape Institute
American Landscape Institute, Maryland
Description: The Institute is a unique training and development program for individuals interested in entering the Horticulture Industry. The program combines hands-on field experience, mentoring from industry leaders, and scholarships for a quality education from the Community College of Baltimore County (CCBC). The combination of practical experience and academic studies, over two years, prepares the participants for advanced responsibilities and promotion.
The program is designed to serve recent high school graduates, veterans and second career individuals. As a work and scholarship program, participants receive the essential practical experience and education required for advancement without taking on student debt. Interested candidates for the program are asked to complete and submit the application materials by February 1, 2022.
Visit Website
Send an email