Raise Your Hand if You Love Horticulture!
The IPPS-Eastern Region (IPPS-ER) Foundation Board is made up primarily of members who have served on the IPPS-ER Board. We meet three to four times a year, including in person at the Eastern Region Conference. Board members serve on one or more of the Committees: Executive, Fundraising, Internship, Research Grants and Scholarships. IPPS-ER members are welcome to attend Foundation Board meetings to gain a sense of the Foundation's work. Board members regularly cycle off the Board, so we are always looking for new people to refresh our activities. A good entry to serving on the Board is to volunteer with one of the Committees. Contact IPPS-ER Foundation Executive Director Brian Decker to find out how you can help grow future horticulturists.
IPPS-ER Foundation Board of Directors to September 2023

Ron Amos
Evergreen Nursery
Two Rivers, WI
Internship Committee Chair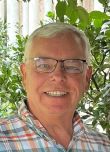 Mark Bridgen
Cornell University
Riverhead, NY

Board Member


Liz Dunham
Knight Hollow Nursery
Middleton, WI
President, Executive Committee Member

Paul Cappiello
Yew Dell Botanical Gardens
Crestwood, KY
Fundraising Committee Member

Brian Decker
Deckers Nursery, Inc.
Groveport, OH
Executive Director, Executive Committee Member, Fundraising Chair
Cathy Thomas

Chicago Botanic Garden
Glencoe, IL
Scholarship Committee Member

Chuck Martin
Dow Gardens
Midland, MI
Scholarship Committee Member

Brian Maynard
University of Rhode Island
Kingston, RI
Secretary, Executive Committee Member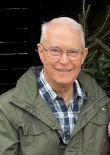 David Sanford
Penn State University
Reading, PA
Scholarship Committee Chair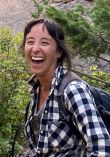 Kim Shearer
Morton Arboretum
Lisle, IL
Research Committee Member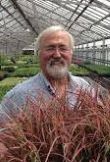 Ron Strasko
Creek Hill Nursery
Leola, PA
Research Committee Member