Sharpen Your Focus with IPPS!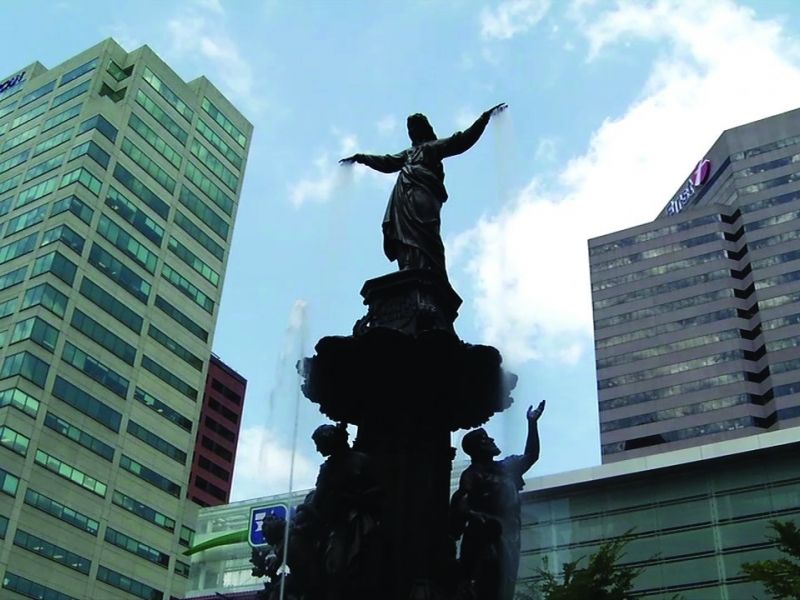 65th Annual Conference Program
Cincinnati, Ohio will be the home of the 2015 Eastern Region Annual Conference running from September 25th- 28th at the Hilton Cincinnati Netherland Plaza. The conference is shaping up to be a strong meeting in a historical run of recent great annual venues.
The Conference talks will span 2 days and have a unique split focus. Saturday, September 26th will zero in on production topics. Speakers include Mike Miller of Decker's Nursery on automated pot moving systems, Adam Brown of Decker's Nursery on hormone overspray, Gail Berner of Spring Meadow Nursery on plant growth regulators for cutting wood production, Brent McCown of the University of Wisconsin on keeping plants in a juvenile state, woody and herbaceous perennial plant breeding by Joe Rothleutner of the Morton Arboretum and Jim Ault of the Chicago Botanic Garden respectively, Mike Emmons of Prides Corner Farm on overwintering strategies, and much more.
Monday, September 28th, will partner IPPS members and other national experts on the subjects of plant production and how it interacts with plant conservation movements. Speakers and topics for this exceptional meeting of the minds include Theresa Culley, University of Cincinnati on identifying invasive species, Mark Brand, University of Connecticut on whether sterile cultivars (or close to it) are a viable option for the nursery industry, and Kay Havens, Chicago Botanic Garden on the consequences of fecundity reduction in cultivars of invasive plants. Bill Hendricks of Klyn Nurseries will talk about increasing the diversity and availability of native woody plants in the nursery industry, Mike Yanny of JN Plant Selections will discuss his experiences of working with the invasive species issue in Wisconsin (where economy meets ecology, if you will), and John Clark, President and Executive Director of the Center for Plant Conservation in St. Louis, MO will discuss how conservation groups and plant propagators and production nurseries can work together to aid in the conservation of threatened and endangered species. Speakers from Oregon, New York and Wisconsin will discuss the regulation of invasive plants, there will be a question and answer period and more!
In addition to the 2 days of talks, there will be 2 days of tours; first a Pre-conference tour on Friday, September 25th of the Columbus area visiting Decker's Nursery, Acorn Farms, Meadow View Growers, Franklin Park Conservatory, and The Ornamental Plant Germplasm Center (OPGC) at the Ohio State University. The second day of tours on Sunday, September 27th will focus on the Cincinnati area. Highlights of this tour are Smale Riverfront Park, Spring Grove Cemetery & Arboretum, Natorp's Nursery & Garden Center, and the Cincinnati Zoo & Botanical Garden. Many of the area's top nurseries and horticultural institutions not on the tour will be present for a Happy Hour Meet & Greet at the Zoo at the end of the day Sunday followed by dinner and the live plant auction.
When you combine all the facets of this incredible Conference with the opportunity for networking with some of the best educators, public garden directors, and production nursery managers in the industry, you have an event that needs to be on your calendar. Add to this the top shelf atmosphere of the Cincinnati Hilton Netherland Plaza and you have a winning combination. See You There!