HRI Honoree Jim Cross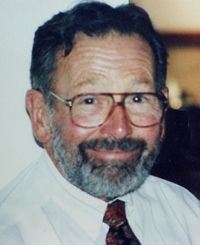 According to Wayne Mezitt, Jim Cross came to horticulture via a "coat and tie career." Originally a stock broker, Jim founded the nursery Environmentals in Cutchogue, Long Island and soon turned it into a very successful operation. According to Mezitt, Jim had an ability to take a cutting in December and turn it into a salable plant by May. Sid Waxman reflected that Jim's nursery was well run, neat and highly organized. When Jim made a delivery to a customer he would routinely replace substandard plants that went unsold. Richard Jaynes remembers Jim saying, "We keep our prices just high enough to be able to stay in business another year." He also remarked that Jim was very honest and had great integrity. Jim Cross was very free with his knowledge and generous with his plant material, sharing with most everyone, especially the young entrepreneur. Jim's display gardens at his nursery were used both for cutting material and as a place for reflection and clear thinking. Among Jim's other talents, he enjoyed writing poems for his family and friends. Sid Waxman was honored with one of Jim's poems at his retirement party.
Jim Cross received the Eastern Region's most prestigious award, The Award of Merit in 1989, and received a Fellow Award in 1993. Jim Cross died in 1995.