Students: Attend the IPPS-ER Annual Conference with Our Exclusive Scholarships!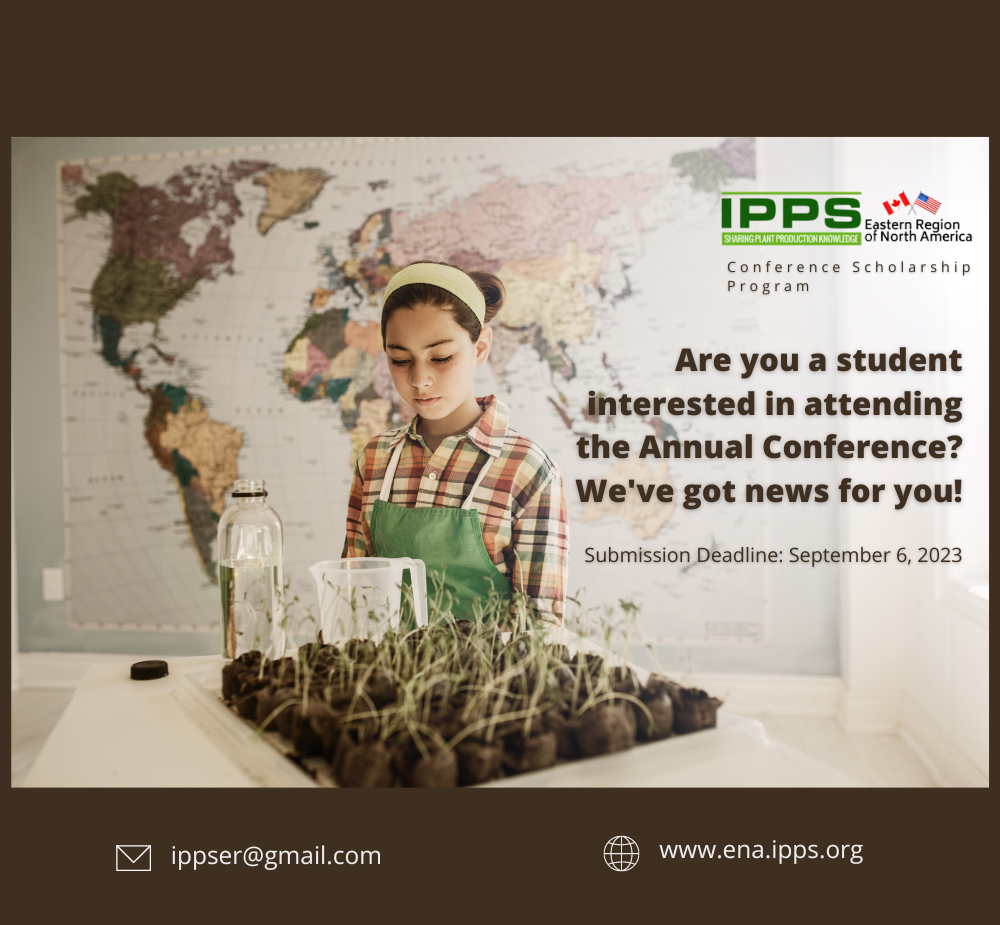 Are you a horticulture enthusiast or an aspiring plant lover? We've got exciting news for you! The IPPS Eastern Region is thrilled to offer scholarships for qualifying students to attend the 2023 Annual Conference in Hamilton, Ontario, CA from September 26th to 29th. This is your chance to join industry experts, build invaluable relationships, and explore the wonders of horticulture.
Scholarships for Every Schedule: Apply for 1, 2, 3, or all 4 days of the conference! The deadline for applications is September 6th, 2023, and we'll notify the lucky recipients on or before September 12th.
Your Gateway to Horticultural Excellence: The four-day conference is packed with inspiring behind-the-scenes tours to local nurseries and botanic gardens, thought-provoking talks by industry leaders, engaging poster sessions, and thrilling plant auctions. Plus, you'll have plenty of time to socialize and network with the best in the business.
Limited Scholarships Available: Don't wait! Apply early and secure your spot. Scholarship values range from $100 to $600, covering your registration fees for the conference. Please note that travel and accommodation costs are the responsibility of the students. But don't worry—our recommended hotel offers exclusive rates from 189-239 CA$ per night, and parking is only 15.95 CA$.
Who Can Apply: To be eligible, you must be enrolled in a horticulture or plant-related program and an active student at the time of the conference. Don't have an IPPS Eastern Region membership yet? No problem! Sign up for free and enjoy exclusive benefits like a monthly electronic newsletter and unlimited downloads from our worldwide annual conferences.
Unlock Your Potential: This is a golden opportunity to dive into the world of horticulture, learn from the best, and connect with fellow plant enthusiasts. Apply for our scholarships now and seize your chance to be a part of this transformative experience. Don't miss out—let's grow together!