Join Our Silent Auction and Make a Difference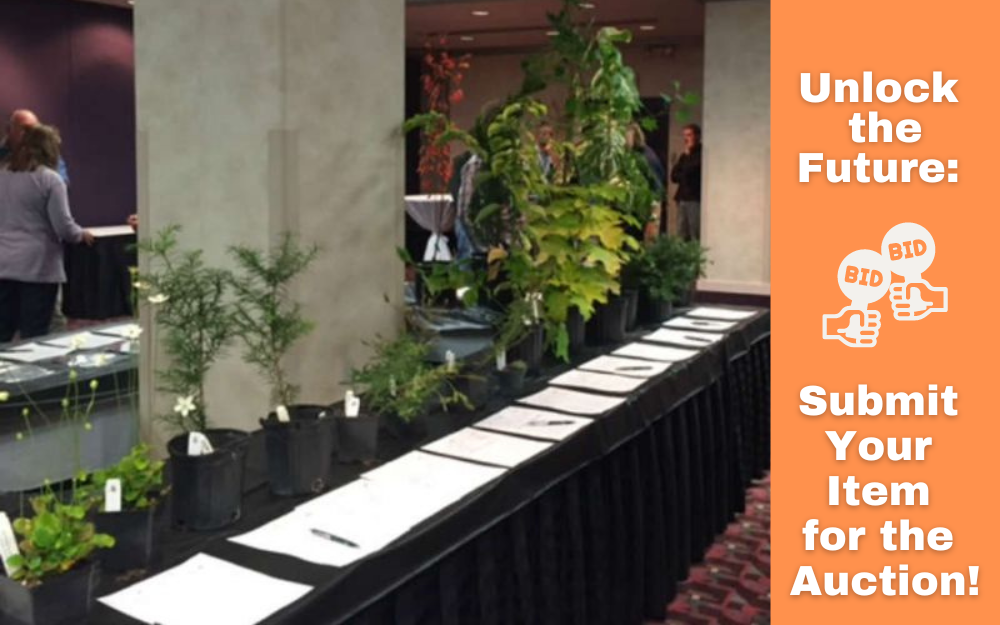 As we gear up for the IPPS-ER Annual Conference in Hamilton, Ontario, we're thrilled to announce a wonderful opportunity for you to be an integral part of this exciting event. Our Silent Auction promises to be a highlight of the conference, but we need your help to make it truly remarkable. To donate or find out more, please click here to fill out the donation form.
???? Note: Plant and seed-specific items might face hurdles crossing the border. So, we're looking for alternative auction items that will spark joy among our members and attendees while supporting our mission. Here are some fantastic options to consider:
Supplier and Growing Partner Collaborations: Reach out to your trusted suppliers and growing partners for generous product or service donations. Offerings like cutting-edge tools, advanced plant care technologies, or specialized consultations will make a remarkable impact.
Experiences that Thrill: Consider donating memorable experiences like private guided garden tours, horticultural workshops, or even a day of behind-the-scenes nursery exploration. These unique encounters can bring high-value bids and unforgettable memories.
Culinary Delights and Gourmet Experiences Whet the appetites of fellow attendees by contributing culinary treasures. Offer a private chef's dinner, a guided tasting tour of local gourmet hotspots, or a personalized cooking class. These delectable experiences are sure to tantalize taste buds and bring in delightful bids.
Wellness and Relaxation Retreats Provide a retreat from the hustle and bustle with wellness-themed donations. Spa packages, mindfulness workshops, or rejuvenating weekend getaways can provide the perfect escape for busy horticulturists seeking relaxation and self-care.
Arts and Creativity Showcases Appeal to the artistic side of our members by donating unique art pieces, photography sessions, or creative workshops. These offerings celebrate creativity and allow participants to explore new horizons beyond the horticultural realm.
Tech and Innovation Gadgets Harness the power of technology by donating gadgets and tools that complement the modern horticulturist's lifestyle. Smart gardening devices, innovative apps, or cutting-edge equipment can spark excitement and draw tech-savvy bidders.
Outdoor Adventures Embrace the spirit of exploration with outdoor adventure contributions. Guided hiking tours, kayaking experiences, or wildlife encounters can attract nature enthusiasts and those seeking an adrenaline rush.
Exclusive Consultations Offer your expertise through exclusive consultation sessions. Whether it's horticultural advice, landscape design insights, or business strategy guidance, your knowledge is a valuable asset that can raise funds while providing invaluable support to fellow members.
Your unique and thoughtful contributions can help us create an unforgettable Silent Auction. Let's work together to ensure its success and continue nurturing our thriving horticultural community.
For any queries, feel free to reach out to Savanah.